Executive Luxury Car Taxi Service
Executive Luxury Car Taxi: It may be hard to figure out how dependable a taxi company is until you see the fleet of vehicles it operates. At Airport Taxis Weybridge, we take extra care to keep our cars clean, topped up with essential fluids and on top of their maintenance schedules. Their wheels are aligned, tyres checked, interiors disinfected, and engine performance maintained at the highest level. The result? Our fleet epitomises reliability for your trips in Weybridge and other areas near London.
With all our vehicles being book-ready, you are sure to enjoy your ride in an executive, MPV or saloon car.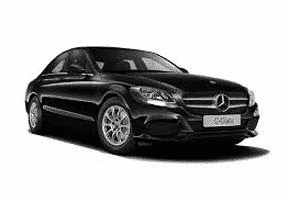 SALOON CAR
If you are a picky traveller and really care about what you are charged and what vehicle shows up to pick you up, a saloon may be your best bet. Saloons are less refined in luxury terms than executive cars and less spacious than MPVs. That said, nothing is more practical and economical than a saloon car taxi for your trip to Weybridge or other areas.
Our saloons are many and include Volkswagen, Ford, Toyota and other brands' models valued by their all-rounder qualities. They are fuel-efficient, which means reduced taxi fares for you, and compact on the road. But if you're now thinking a saloon car taxi will make you feel starved for space, think again. Our saloons can carry up to 4 passengers, so you can book one for a small group. Rest assured that it won't make any of you feel as if you're being pulled out of the car by force.
Bags are no problem unless you have tons of them. As a rule of thumb, several bags can be easily transported in any saloon. But if your luggage requirements go beyond just two or three bags, you'd better specify them when booking a saloon car for hire.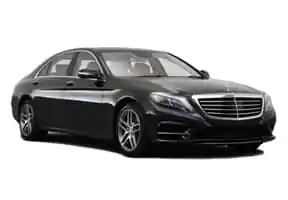 EXECUTIVE
Luxury taxis may not seem like the two words you'll often come across together. But the executive-style fleet of Airport Taxis Weybridge is here to give you the luxury service at its best. Think of the highest transportation standards, plush leather seats and lavish amenities you won't find in any saloon car or MPV. That's why our executive vehicles are the taxis of choice for those looking beyond the ordinary when travelling to or from Weybridge.
Whether you would love to book an executive taxi service for your corporate needs or just to travel with added comfort, arrange your upcoming trip with the right car. Our fleet for executive travel has many options, including Audi A8 and Mercedes Benz E-Class. When such a luxury vehicle carries you around, and your laid-back experience is enhanced by next-level amenities, getting to any destination in the UK feels a lot better.
To avoid having to make last-minute decisions, schedule your executive car service in advance. Driven by a professional chauffeur, your vehicle will be there at the right time to pick you up without any hassle or emergency service fees. When booking, you can also specify additional privacy, convenience and other requirements for your executive car.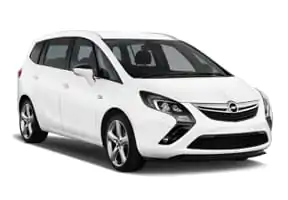 MPV
If space is your main concern as a traveller, a multi-purpose vehicle offers it in abundance. Our MPV taxis can seat up to 5 passengers without sacrificing room for your belongings, food or whatever you need to carry. They are the most spacious options in our fleet and perfect for those looking to strike a balance between extra comfort and low taxi fares.
MPVs are a popular transportation option for large families. If you're here for a weekend getaway with your loved ones, you'll love to explore all the gems of London and nearby spots from a roomy MPV taxi. Do you have kids? Seat belts aside, our MPVs boast advanced security features to make your ride totally safe for your entire family.
Are you here to visit or take part in some events? Focus on the fun side while Airport Taxis Weybridge carries you, your guests or your team to the destination. Our MPVs are often booked for sports events, wedding ceremonies in Weybridge and surrounding areas, theatre performances, concerts and more.
The best way is to book your MPV car for hire in advance. That's how we can plan an airport pick-up while eliminating waiting times for you.