When it comes to choosing a suitable mode of transportation, you have a wide range of options available nowadays. Numerous ride-sharing services and ride-hailing apps, such as Uber, are operating around the world, including in the UK.
Despite the massive popularity of such platforms, the traditional concept of hailing cabs or even hiring private taxis for special events or airport service has continued to remain a reliable way of transportation. Reliable companies, such as Airport Taxis Weybridge, continue to provide highly efficient private taxi services.
Therefore, the goal of this article is to thoroughly analyze the differences between Uber and private airport services so that you can make the right decision for yourself.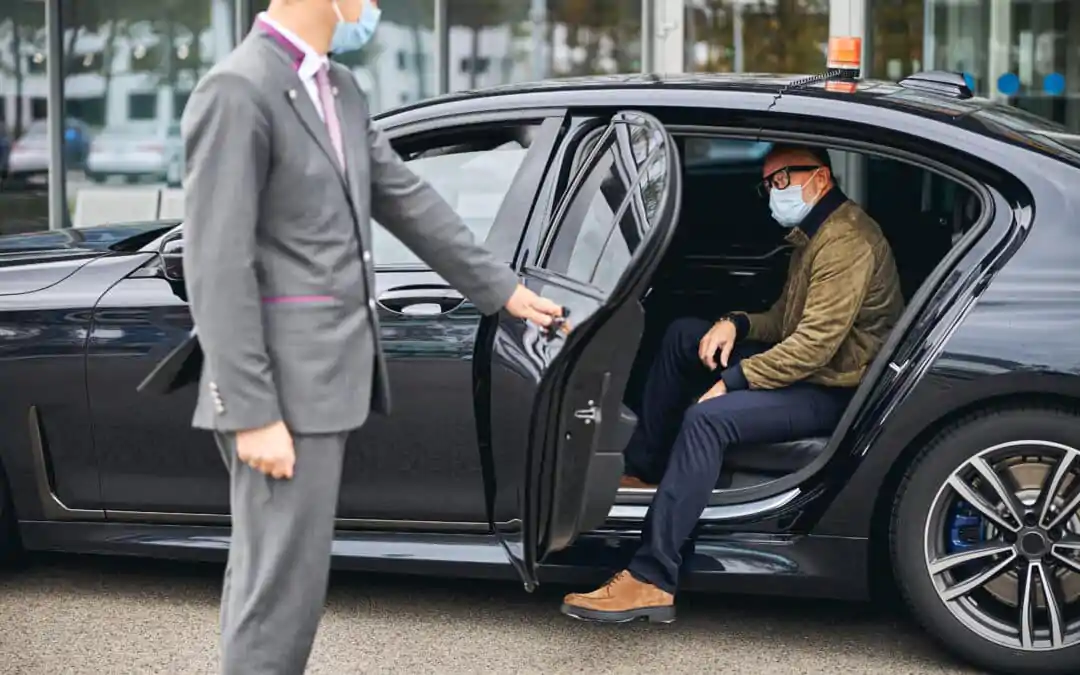 First of all, let's start with some basics.
What Does Private Airport Services Mean?
It is possible that you would have heard of the shuffle services that provide transportation services from the airport to the city centre. Private airport transfer services work in the same manner as it involves a private car or taxi customized as per your requirements. You can book such services many days in advance through Airport Taxi Weybridge to ensure you have the best transportation available when you arrive at your destination.
Key Benefits Of Hiring Private Taxis For Airport Transfer
There are many benefits of hiring private taxis and airport transfer services, especially when compared to a ride-hailing service like Uber. Calling Uber in a country where you are not familiar with the exact language and areas can be challenging. On the other hand, it is quite easy to find private airport transfer services and relies on professionals to get to your destination.
Following are some of the other key benefits:
Comfort and Convenience
One of the most important benefits of hiring a private taxi for airport transfer is that it offers high comfort and convenience. You will be getting a comfortable vehicle with a lot of space to store your luggage. Hence, you will be able to sit back and enjoy your ride.
Time Management
Hiring a private taxi means that the driver will be waiting for you in advance. Therefore, you won't have to worry about waiting in long queues, checking out the public transportation schedule, or waiting for Uber to reach your area.
You can easily get in touch with Airport Taxis Weybridge and select a pickup time that suits you so that the taxi can reach your destination in an efficient and timely manner.
Eliminates Stress
Navigating unfamiliar areas, such as an airport, can be stressful, especially when you have to catch a flight or might be feeling jet-lagged from a long flight. This type of stress can be eliminated to a great extent by hiring a private taxi that can take you to and from the airport easily using the most suitable routes.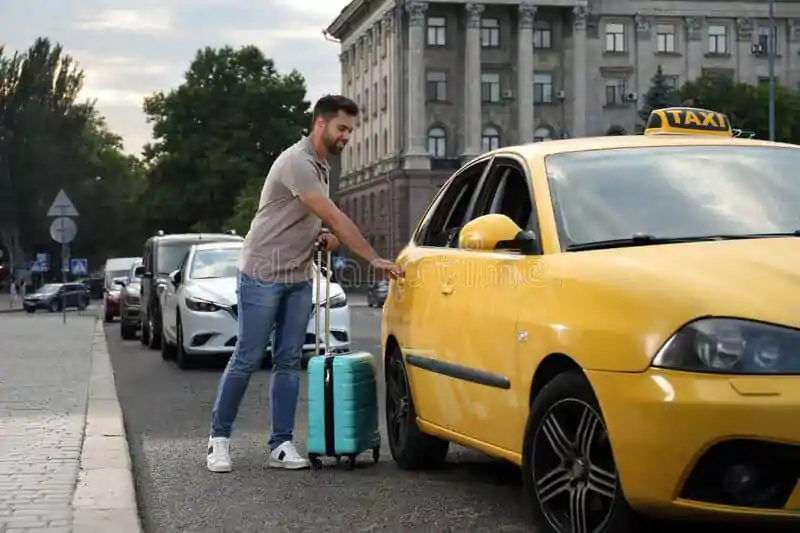 Affordability
The upfront cost of hiring a private taxi may seem expensive to a lot of people, but it can actually be cheaper than Uber and other transportation methods. It becomes even cheaper when you are travelling with a group and plans to split the bill among other passengers.
Moreover, a private airport transfer service is likely to tell the cost of the ride in advance. On the other hand, the cost of an Uber can greatly vary on the basis of demand, availability, price surges, and several other factors.
Personalization
A private taxi company offers a number of customization options to ensure it can fulfil the requirements of people with any specific demands regarding the vehicle or the amount of luggage they want to transport. Hiring a private airport transfer service and getting access to a large taxi becomes important when you are travelling with a lot of luggage.
On the other hand, Uber is generally a standardized service that does not offer many personalization options. You can order a Business class vehicle on Uber to transport more luggage, but it is likely to cost you a lot of money.
Safety
A well-established taxi and airport service, such as Airport Taxis Weybridge, will always make sure that special attention is paid to the safety of the passengers. The drivers are properly trained to provide the best services and use safe routes. As a result, passengers can feel completely safe and secure throughout the journey.
Uber is also a safe platform, but it can greatly fluctuate on the basis of the driver, area, and situation. You will have to consider factors like the driver rating on Uber to make sure you can completely trust them with your safety.
Privacy
A private taxi offers great privacy that is not often available in Uber, especially if you are opting for shared rides. The importance of privacy is enhanced by the fact that you can get it without spending too much money. Therefore, if you want to enjoy affordable private airport transfer service, you can rely on Airport Taxis Weybridge.
Local Knowledge
The drivers working for a private taxi company typically have a lot of experience in the industry. As a result, these drivers have thorough local knowledge of the area in which they are operating.
While Uber also has local drivers, it is common for them to be only taking up rides part-time to make some extra cash. In other words, the drivers on Uber are not necessarily professional and experienced drivers, due to which they also might have limited local knowledge.
A taxi company like us always has experienced and skilful drivers with due diligence. Hence, when booking a taxi from us, you can expect our driver to have complete knowledge of the area to transport you safely and efficiently to your destination.
Reliability
Reliability is one of the most important factors to consider when you are hiring any service, including a taxi service. When you hire a professional taxi and airport transfer service, you can be sure of the fact that the driver will be waiting for you in advance.
In this way, you won't have to deal with the hassle of waiting for a public cab or booking an Uber. Instead, you can expect a fully secure, reliable, and stress-free transportation experience from the professionals involved in airport transfer services.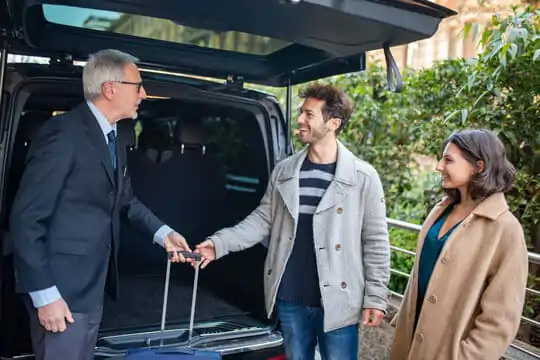 Conclusion
Keeping all of these factors in mind, you should definitely consider hiring our professional airport transfer services to enjoy your trip to and from the airport. Book in advance so that a driver will be waiting for you in advance, and you won't have to worry about finding a ride through Uber or any other cab service.